The Bachar Houli Programs will continue to grow in 2019 and beyond with the Federal Government today announcing a further three-year commitment to enable thousands of Islamic school students direction into football pathways.
The programs, which commenced in 2012, use football as a vehicle to help young Australian Muslim boys and girls develop their leadership capacity and grow culturally.
Bachar Houli said that the role football played in creating social cohesion could not be underestimated.
"I'm very proud of the success of the programs and what they have already achieved in their eight-year history," he added.
"Being a part of the programs is a great opportunity for young Australian Muslim boys and girls, providing them with an environment to grow culturally and to develop their leadership capacity using football as the vehicle.
"I want talented youth across the country to be given the best possible avenue, support and pathway into the elite system and while the Academy aims to recruit talented athletes, it's not all about football – we want them to grow as people and receive life education, building confidence, awareness and knowledge to succeed.
"I'd like to thank the Federal Government for their continued support of the programs as well as the AFL and the Richmond Football Club."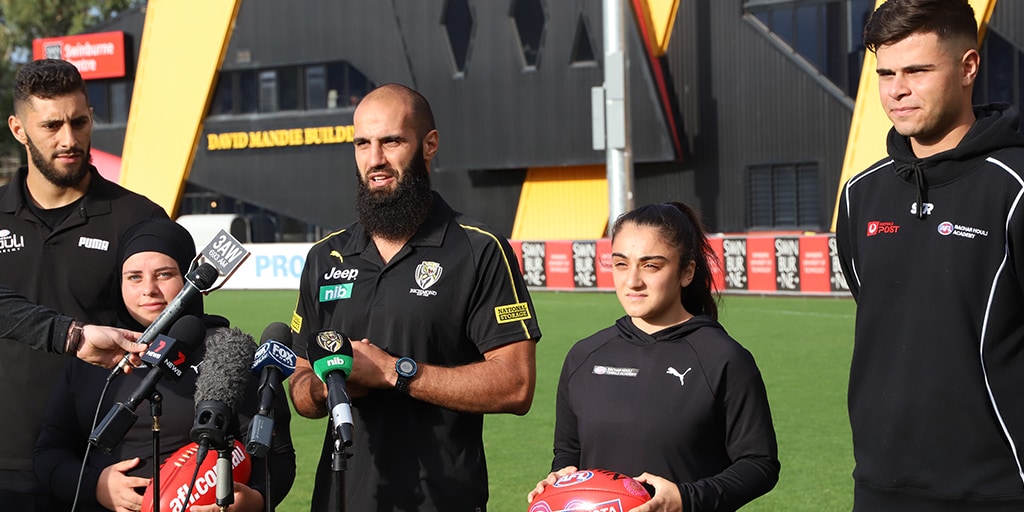 Houli paid special homage to the kids that had been involved in the programs and embraced the game of Australian Rules Football.
"It is thanks to these young leaders that the Academy has been able to unite communities right across the nation," he said.
Richmond CEO Brendon Gale said that the Club was thrilled with the impact the Bachar Houli Programs are continually able to make.
"Inclusion and diversity is a big part of our Football Club and we are very fortunate to have leaders like Bachar acting as role models for the younger generations," he said.
"It is fantastic that these programs, which for the past two years have also had a strong female component, are able to expand and we look forward to supporting them going forward and to grow the impact on young Muslim Australians."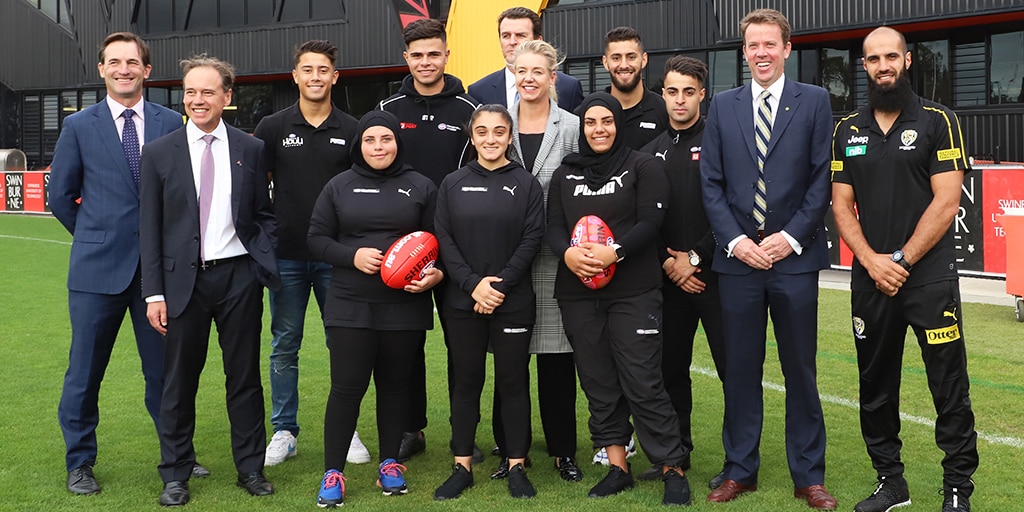 In the past, members of the program have participated in the Bachar Houli Cup, attended state-based Ramadan dinners and travelled to leadership camps such as the Qatar Aspire Academy.
Participants selected in the Bachar Houli Academy are also invited to annual AFL state trials.
Over the past year, the Bachar Houli Programs have delivered:
• 11,000 participants across 30 schools nationally.
• 25 participants selected in the male Bachar Houli Academy with over 1,000 boys participating in state trials.
• 25 participants selected in the inaugural female Bachar Houli Academy focussing on health and wellbeing, leadership and identity.
• A total of 150 participants have been part of the Academy since its inaugural year in 2012.
• 10 players selected and attended New York University in Abu Dhabi.
• 1,000 attendees across five state-based Ramadan dinners.
• 30 young men and women representing 13 cultural groups employed on 12-month traineeships across a diverse set of roles in the industry.